Yet again, The Americans co-stars Keri Russell and Matthew Rhys have served as living proof that true love does exist. The cute couple, who welcomed son, Sam, in May, coordinated in all-black ensembles for a performance of Tristan und Isolde at the Met Opera house on Monday.
Though they play spies on television, Russell and Rhys were unable to disguise their happiness as they posed, sharing many laughs and smiles outside of the venue. Rhys looked dapper and opera-appropriate in a sleek black tuxedo and dress shoes, showcasing his best accessory on an outstretched arm: his love and the mother of his child.
The Felicity star stunned in a flattering asymmetrical jumpsuit that showed off one toned arm and hid the other beneath a flowing cape. Russell accessorized with a bold set of diamond earrings lining each lobe and kept her hair pulled back in a simple, yet elegant, low bun.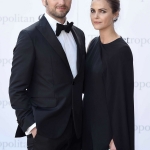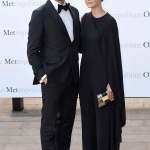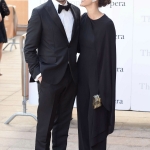 GALLERY LINKS:
– Events Metropolitan Opera opening night gala – September 26 2016