Children's Defense Fund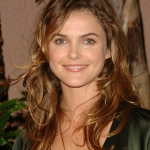 Children's Defense Fund (CDF), founded and owned by Marian Wright Edelman, is a program set up to help ensure that American children receive a Healthy, Fair, Safe and Moral head start in life. The organization pays particular attention to children in poor financial situations and with disabilities. CDF makes an effort to educate Americans about the needs of children and encourages preventive investment before they get ill and to keep them on the right path in life. CDF is a private, non-profit organization which runs by support by foundation and corporate grants and individual donations. The organization never takes government funds.
View more photos – 2002, 2005, 2006 and 2007

OFFICIAL WEBSITE: Children's Defense Fund
The Adrienne Shelly Foundation
The Adrienne Shelly Foundation supports the artistic achievements of female actors, writers and directors through a series of scholarships and grants, providing recipients with financial support and consultative access to the Foundation's advisory board of actors, directors, producers, composers, law, public relations, academic and trade professionals. Reflecting Adrienne's spirit, generosity, courage and whimsy, our goal is to recognize the tremendous passion and commitment of women artists in creating their own work, and provide them with support and guidance particularly during periods of transition and struggle.


Co-stars Keri Russell and Cheryl Hines rounded up some of their celebrity friends, like Scarlett Johansson, Amy Smart and Tori Spelling, to support The Adrienne Shelly Foundation by decorating aprons in honor of their new film Waitress. The May 3rd released bittersweet comedy written, directed and starred Adrienne Shelly, who was murdered November 1, 2006- before she could see the amazing reviews her debut film received.
OFFICIAL WEBSITE: Adrienne Shelly Foundation
Parents of Kids with Infectious Diseases (PKIDs)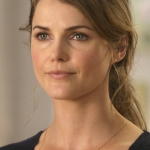 PKIDs (Parents of Kids with Infectious Diseases) is a national non-profit organization that supports families touched by infectious diseases. It also educates the public about effective disease prevention through the use of immunizations, standard precautions, handwashing and other strategies.
"The mission of PKIDs is to educate the public about effective disease prevention practices," said Parnell. "With the "Silence the Sounds of Pertussis" campaign, PKIDs hopes to prevent the spread of pertussis from adults to children, so we can forever silence that horrible sound of a baby gasping for air."
OFFICIAL WEBSITE: Parents of Kids with Infectious Diseases