Keri's Fashion
It's an agreement that Keri Russell always stuns and draws attention every time she steps on a Red Carpet. She raised to fame in a decade that was all about baggy clothes, slinky slip dresses, and flat sandals. From her curly-haired girl days to now, Keri has evolved a lot her style, founding balance from what's trending, what she likes and what looks good on her petite frame, choosing classic sophisticated pieces, like tailored suits, silk blouses, beautiful dresses and killer heels.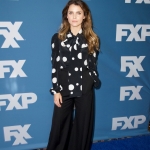 In these past few years, Keri has worked with well-known designers as Gucci, J. Mendel, Stephane Rolland, Rag & Bone, Johanna Ortiz, Altuzarra, Yves Saint Laurent, Balenciaga, The Row, Alexander McQueen, Stella McCartney, Monique Lhuillier, Jimmy Choo, Giuseppe Zanotti, Tom Ford and Christian Louboutin.
Keri often works with her pal, costume designer Frank Fleming to help her pick out her outfits. She said in an interview to People Mag that "I met him on a film years and years ago, and now he helps me as a favor as a stylist. I kind of have an idea of what I want and then Frank makes it better, always. He always leads me down the right path."
As for her daily, casual style she chooses basic pieces, like jeans, sneakers, comfortable sandals and basic tees.
Quotes
"I've just been so entranced by Johanna Ortiz and what she's doing lately," says Russell. "She's just so fun and it feels so feminine, and so I asked if I could borrow something from her new collection." (x)
[on her 90's style] "I didn't have any style! I was just like, 'Don't put makeup on me! It changes me! Don't do my hair!'" (x)
"You know, there's someone professional getting you ready. It's a whole other thing. This is work, you know what I mean? But there are aspects of this business that have taught me about enjoying part of it, like the makeup and wearing high heels, in a way that I never used to. And you learn to like it." (x)
"I was like, 'I would never wear leather pants!' she says. "And I have worn those dang leather pants about 35 times. They're so good!" (x)
[on going to the Met Gala for the first time] "I came into this experience as a complete novice, having never been to the Met Gala before and not claiming to know that much about fashion," (x)
[on wearing Alturazza for the Met Gala] "The chance to wear one of Joseph's gowns was an incredible honor and moment of such amazingly wild glamour," said the actress. "I just let Joseph do what he does—he was so gracious, easy, and collaborative through the whole process. Getting to watch him create not just a beautiful gown to wear, but art—for this one night, one moment—was really cool . . . The feathers he found, the color, and the way they sort of bend and bleed into other colors, was exquisite," said Russell. "I knew he was making something special—art." (x)
"As I've gotten older, I've gotten a little bit more into fashion, I'm into classic, handsome clothes, clothes that look good on men. I like tailored and masculine." (x)
"Mostly, especially when I'm working, style is putting on whatever of Matthew's shirts is on the floor and showing up at Willa's pre-school to deliver her, I barely pull it together. Every once in a while, you'll see paparazzi and know there's a famous person in the area. Why is this the one day I didn't bring sunglasses?" (x)
[on her everyday uniform] "Jeans, and some version of a comfortable sweatshirt and sneakers" (x)
Keri's Red Carpet looks through the years:
90's
Early 00's
Johanna Ortiz
Rag & Bone
Stephane Rolland
J. Mendel
Gucci
Altuzarra
Balenciaga
Monique Lhuillier
Prada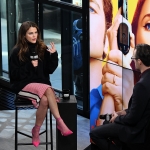 (skirt)
Nina Ricci
Givenchy
Yves Saint Laurent
Valentino
Stella McCartney
Proenza Schouler
The Row
Alexander McQueen
Victoria Beckham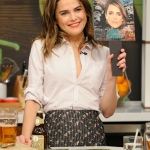 Zuhair Murad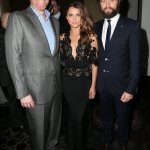 Rosie Assoulin
Diane von Furstenberg
SHOES
Jimmy Choo
Giuseppe Zanotti
Christian Louboutin
Tom Ford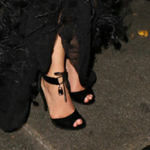 Yves Saint Laurent
Gianvito Rossi
Gucci